International Neuromodulation Society Membership
As mentioned in the FAQs for prospective members, the INS is the fastest growing, multidisciplinary and representative worldwide body dedicated to the scientific development and knowledge dissemination of neuromodulation. The INS provides leadership and a forum for clinical and scientific endeavor into this exciting and sometimes novel medical discipline.
The advantages of International Neuromodulation Society (INS) membership include but are not limited to:
An interactive and secure website for worldwide communication with peers and experts.
Registration discounts to INS conferences.
Informative newsletters.
Assistance with issues of access, reimbursement and clinical governance.
Where a regional chapter society exists, the applicant can join the chapter society and automatically become a member of the INS, thus enjoying benefits from both.

How to Join the INS
The International Neuromodulation Society has the following regional chapters. If you reside in a country represented by a regional chapter, please click on the appropriate chapter link to complete your form online. If no chapter exists for your location, please click on "International Neuromodulation Society - Global". To renew, please see the renewal page.

Please contact the INS Administrator with any questions.
Please see the renewal page for renewals.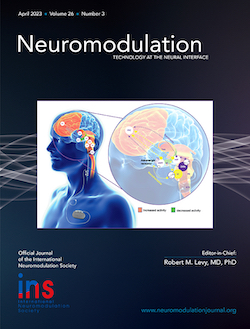 Neuromodulation: Technology at the Neural Interface - Journal of the International Neuromodulation Society
MEDLINE Indexed!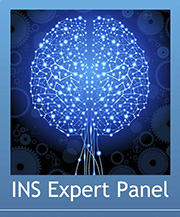 Unique Member Benefit
Members may log in and visit the members-only section's Global Discussion Forum to participate; watch for updates on our Events page and in our journal